Visual Reel 2023 - Luca Xavier
Demo Reel-
Video Game Reel-
Commercial Sample-
Raw Studio Sample
Email:
[email protected]
Luca has a background in Theater and Creative Writing. He excels in mid to lower range voices. He is based in Washington, DC with working freelancing in NY, LA and Internationally and is of Native Taino mixed descent. Source Connect Capable-Studio Quality Sound. ADR Capable- No A.I. Usage of my voice or properties.
Narrative: Best in Design Award Space Horizons
Cast Directing:
Sol Diver
Wolf & Magpie Studios Projects
Forlorn Memories
Welcome to the Donut Diner
Starfell
Twilight's Final Judgement
Freelance Rep:
Dean Panaro Talent
Studio Specs:
Mic: Neumann TLM 103
Recording: 4x4 Treated Booth
Interface: SSL 2+/Rode Audio Interface
DAW: Adobe Audition
Connection: Discord-Zoom Source Connect-Standard/Source Connect-Now.
Trainings/Workshops:
-Advanced Animation with Heather
-Battle Chest with Andrea Toyias
-Commercials with Billy C.
-Animation with Ashley Dewitt
-Fighting Monologues with Dominic C.
-Audio with Randy Greer
-Workshop with Michael Schwalbe
-Workshop with Cam Rogers
-Dialect and Accents: Rebecca Finchum
ADR:
The Village - Amazon, Original Release 2015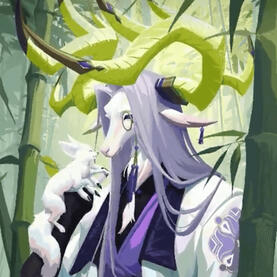 DislyteStudio: Lilith GamesBai Ze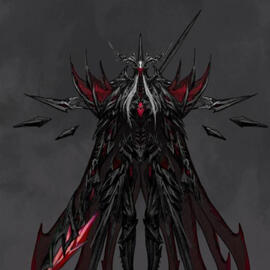 Devil May Cry: Peak of CombatStudio: Nebulajoy x CapcomPluto, King of DemonsCerberusLockeFrankV, Eternal Nightmares
SMITE
SLIPKNOT X SMITE COLLABStudio: Hi-Rez StudiosCraig Jones: Poseidon
FROSTFIRE: BATTLE FRENZY!Studio: Sumachu GamesShadow
Moon Observatory: IrisCreator: Bate-sanReqieu
Alaris: Visual NovelStudio: Crescence StudioKuna'a
Star Patrol Comic/AnimationCreator: Javigameboy
Fang
Kingdom Wars TDStudio: Fansipan LimitedReinhard, The Winged Paragon
AGE OF EMPIRES III
Definitive EditionStudio: Worlds Edge Xbox StudioLakota Units
Axe Rider
Grey Heritage: Noble DutyCreator: BrandonIsaac
Twilight's Final JudgementsStudio: Trigger SurgeHades
The Last AsterStudio: LegendEX GamesCedar
---
Purple Hyacinth
S3: TrailerGame Creator: Sophism/EphemerysOfficer 1, Radio Walkie-TalkieGales of NayeliStudio: Blindcoco StudiosQuidelSol Diver
Studio: HorriblyAwesomeGames
Asura9mm Girls - The Visual NovelStudio: SK6EligosMissing JusticeStudio: Neon Hum MediaOfficer Harley WalkerKings BloodStudio: Kingsblood GamesGuildmaster Falkmar
Warmaster Zul
Garnack the Glorious
Tasremin
OrlishWaker Aphelion-The Visual NovelAuthor: Jenna OliverAphelion, God of Death, Darkness and RebirthPleasant Sparkle AcademyCreator: Zachary BillingsCoyote
EldrinDream Catcher ReflectionsStudio: Skelebun StudiosFaroProject Icarus
Creator: Lucha V.ChoganDragon Age Audio Drama
Oathbreaker
Creator: Jenna OliverValeEverdine - A lost girl's tale-
Creator: Starlit CastleBeast
Human FormPATCH
Author: Shauna BunXanderCatenat:eon
Studio: Kotatsu GamingPolitician AlvisSacred Earth: Reverie
Studio: Sacred Star TeamAsclepiusChains of Fate
Game Studio: Kotatsu Gaming?
Infinite BlueStudio: Velvet Fox GamesDeanLady FayeStudio: Wolf and Magpie StudiosAldrymA Coal for your SoulStudio: Wolf and Magpie StudiosKrampusRed River ReaperStudios: Wolf and Magpie StudiosDan SmithWinter FlowerCreator: MikaFuyuCanvas ChroniclesAuthor: Mathew ValleThe Faceless Man
Serpent SpiritKotatsu Gaming Patreon
Narration VoiceoverChains of Fate
Studio: Kotatsu GamingMishigi Love and War
Creator: Kennagh
Extras
Secret RoleStarFellCreator: Jenna OliverDolgus ReevesWitchfall
Game Studio: BaconFish GamesHeroes:
Master Rybo Fallah
Satoshi StripesVillians:
Greg the Gryphon
Balloon WarriorsVarious NpcsProject OB2
Studio: Wonderworks StudiosMarlin Barnicles
Mechanic Enzo
Assistant Lee
Robotic CrusherSaintess of the Golden Bow
Studio: Transparent GamesFatherKristala
Studio: Astral Clocktower?
?
?